Full-service investor relations
You went public for a reason.
You want to maximize the value of your listing by achieving a fair and full valuation and ready to access to capital.
Our programs support these objectives. We help companies go to market with a clear and differentiated message, find the right audience for their story, and implement a high-quality ongoing communication plan.
Communicate with impact
With thousands of listed issuers and countless investment products, it's harder than ever for companies to stand out. We understand how the investors and analysts think and we understand how to create impactful, well-told stories.
Corporate messaging
Investor presentations
Investor fact sheets
Comprehensive quarterly earnings support including scripting and Q&A prep
Financial and operational press releases
IR website content & messaging
Connect with the Street
We leverage our deep relationships, networks, and knowledge of the capital markets to expand the audience for our clients.
12-month IR marketing plan
Non-deal roadshows
Sell-side analyst outreach
Investor targeting and outreach
Analyst days and high-value investor events
Financial media
Proprietary LodeRock events
Act on insight
What do investors think of our strategy? Who is buying our stock? We provide qualitative and quantitative market intelligence that enables our clients to make better-informed decisions.
Roadshow feedback
Perception studies
Quarterly Board packages
Trading reports
Ownership tracking and analysis
Detailed consensus reporting
IR program reporting
Navigate with sound advice
We understand that companies sometimes face unique challenges and special situations. We have helped companies navigate nearly every situation – good and bad – and we will tap into the collective expertise of our group to deliver the best advice and execution for our clients.
IR strategy development
Crisis/issues management
Guidance strategy and expectations management
Capital markets strategy
Comprehensive IPO preparation
IPOs can be grueling.
Fifteen days on the road, eight meetings a day. Where multi-million-dollar decisions are made in 45 minutes. Bankers, lawyers, strangers – everyone telling you what to say.
At the same time this is an exhilarating time for your company. New shareholders. New capital to grow.
Working with the underwriting syndicate, we help companies come to market with a compelling, clearly differentiated story, high-quality material, and a flawlessly prepared management team.
Our comprehensive services include:
Key messaging and presentation development
Q&A development
Rehearsal training
Script development
Analyst teach-in presentations and preparation
Syndicate advisory
Online roadshow
Prospectus graphics
Roadshow logistics
Group meeting management
Special situations/transaction communication
With our collective experience on the Street – as IR professionals, analysts and money managers – we have been involved in almost every situation a public company could face: multi-billion-dollar acquisitions, failed clinical trials, hostile takeovers, and wholesale executive changes, to name a few. Regardless of the situation, well-planned, strategic communication is an imperative. Our team will develop and execute a communication plan to advance our clients' objectives and win support for their position.
M&A communication
Shareholder activism
Hostile takeover attempts
Short-seller attacks
Restructuring communication
Executive and Board changes
Strategic design
Curiosity
We're innately curious and genuinely interested in initiative and enterprise. We want to know what makes your company special, how you compete, your growth strategy and other critical milestones and competitive advantages.
Our primary focus is helping our clients to optimize the impact of their financial and other related corporate communication.
We approach every project with the same objectives: distill the right information and transfer that information rapidly to create high recall, and for over 20 years, we've helped our clients create high-impact materials and stand out in the capital markets.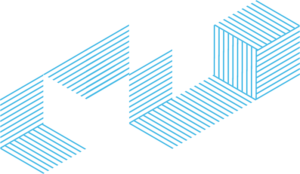 Understanding
We anchor every project with our proprietary 'WWWPTR' – the 'What We Want People to Remember' after you've left the room.
We design with a purpose – meeting your strategic objectives.
We start with questions – understanding your company and your goals.
When we are finished exploring, we get to work – making sure we have the right content, in the right flow.
Annual and Quarterly Reporting
Sustainability and ESG Reports
Investor Presentations
Digital Marketing Materials
Corporate Branding and Identity
Website Design and Development
Corporate Video and Animation
Conference Displays and Support Materials
Live Event Logistics and Onsite Management
Environmental, Social and Governance (ESG) Communication
Do investors properly value your sustainability efforts?
Does your investor narrative reflect your sustainability strategy?
How are investors measuring your ESG progress?
LodeRock is the most experienced capital markets communication firm in Canada. As Environmental, Social and Governance (ESG) considerations continue to gain importance with investors, a company's equity story, performance metrics and disclosure practices will need to better reflect its strategy and progress on ESG. This is advice LodeRock has been giving issuers for nearly two decades.
Now more than ever, issuers must include new narratives and performance metrics – ones that convey its ESG practices and reveal its most material ESG factors. Even if a company isn't explicitly telling its ESG story, investors will still form an opinion. Companies are well served when they own their ESG narrative and view it as a core part of their equity story.
Our team will advise on strategies to enhance your governance and ESG disclosure practices and create an investor program that drives stakeholder engagement, ensuring that companies capitalize on the full value of their ESG efforts.
Our services include:
Interpret sector specific ESG landscape and peer analysis
Gain insight into stakeholder ESG perceptions and factors
Establish proprietary, material ESG factors and metrics
Develop strategic ESG messaging and corporate narrative
Create and manage corporate ESG disclosure strategy and material development

Communication
Media relations
Today more than ever, trusted news sources can act as a catalyst to drive positive perception of your company, the management team and the important decisions being made to propel growth.
We understand how media operate, how editorial decisions are made and can help insert your company into existing stories or create entirely new ones to support business objectives.
Our services:
Thought leadership and executive profiling
Media strategy
Media relations
Executive briefing and preparation
Media training
Media monitoring
Social and digital media IR campaigns
It's impossible to ignore the rise of the retail investor. In fact, US retail investors invested $1 trillion+ into equities worldwide in 2021 alone, more than the last 20 years combined.
We can help you reach this audience and get discovered by retail investors through a variety of channels.
Social Media
Tell your story on platforms where retail investors go for information to guide decision-making, and leverage the distribution of established networks to stand out.
Our services:
Communications strategy
Content development: strategic narratives with themed posts
Social amplification (paid campaigns)
Community management
Reporting & analytics
Social listening/competitor audits
Digital Media
Execute highly measurable direct-to-retail investor communications through focused digital advertising campaigns to drive qualified traffic to your company's owned assets.
Our services:
Always-on and project-based campaigns
Platform recommendation: Google, Reddit, Native, Twitter, LinkedIn, Meta
Copy development
Campaign planning, management and optimization
Measurement and reporting
Crisis and issues management:
Reputational damage can erode market confidence and have lasting impact on public companies. Our team of expert communicators and capital markets professionals who serve as a proxy for your shareholders can help anticipate market reaction and sensitively manage the narrative.
Services:
Communications audits
Strategy development
Positioning, messaging and scripting
Prepping and simulation exercises